You can explore the scientific content inspiring AWEN below.
The journey maps onto a walking experience containing a number of "prompts", whereby you are encouraged to take a different perspective on your surroundings.
We start the journey by introducing you to key aspects of how we sense and connect to our environment before offering global and local viewpoints on the disruptions to the green, black and blue carbon cycles that are symptomatic of our climate emergency.
Awen & Experience in the New Real
We have known for a while that the main cause of anthropogenic climate change is the disruption to the carbon cycle by the release of vast quantities of stored carbon through the use of fossil fuels. CO2 emissions are responsible for 64% of global warming and its concentration in the atmosphere is currently 40% higher in comparison with the pre-industrial era.
Both the effects of climate change as well as the direct action we can take to slow it down are well understood. We know we need to change the consumption of energy both directly, as well as by cutting down waste, pollution, and transport, and by reintroducing carbon absorbents by protecting and expanding green spaces, improving the health of the marine ecosystem, etc.
However, global data on changes to the oceans (blue carbon), biomass (green carbon), and air pollution (black carbon) is often not interpreted on an immediate local level. In particular, using advanced remote sensing from Earth Observation satellites, we can map the distribution of pollutants in air and water, green growth and soil moisture, wind, and sea currents, etc. The challenge is to make them meaningful to individuals who are not directly exposed to adverse effects.
This was the starting point behind the development of AWEN, which is the result of an open prototyping research project called 'Experience in The New Real'. It was led by the New Real programme team within the Edinburgh Futures Institute at the University of Edinburgh, in partnership with the Edinburgh Science Festival. The aim was to create a data-driven ambulatory experience that contains relevant scientific information, presented in a way that establishes a deep and meaningful connection with the environment and climate which can motivate behavioural and attitudinal change.
We have assembled a diverse and interdisciplinary team of creatives and academics, as well as colleagues working in public engagement and communications.
The AWEN team comprises:
Drew Hemment - Project Director and Curator
Inés Cámara Leret - Lead Artist and Voice
Tom deMajo - Experience, Music and Sound Design, Biome Collective
Brendan McCarthy - Digital Design, Ray Interactive
Sam Healy - Digital Build, Ray Interactive
Matjaz Vidmar - Experiential AI Research Lead
Evan Morgan - Technical Manager
Martin Zeilinger - Researcher/Artistic Advisor AI Art
Julie Ann Fooshee - Research Assistant in Ethnography of Festival Experience
Aditya Kamireddypalli - Research Assistant in Artificial Intelligence
Sophie Mackaness - Geoscience Research Consultant
William Mackaness - Geoscience Advisor
Jennifer Rodger-Casebow - Special Projects Programme Manager, Edinburgh Science Festival
Amanda Tyndall - Festival and Creative Director, Edinburgh Science Festival
Malath Abbas & Susie Buchan - Creative Production and Experience Design, Biome Collective
Janet Archer - Executive Producer
AWEN / Experience in the New Real is a demonstrator project within the Design Lab+, supported by the Scottish Funding Council Covid-19 Recovery funding to the University of Edinburgh's Data-Driven Innovation initiative.
Many thanks to all our contributors and testers and to you, who have decided to take the AWEN journey. Hope it has inspired you as much as it did us!
This project was supported by the Scottish Funding Council Covid-19 Recovery funding to the University of Edinburgh's Data-Driven Innovation initiative.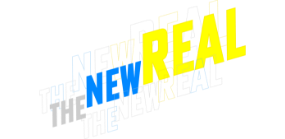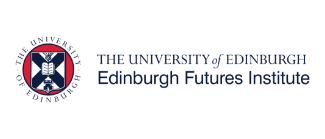 Website Privacy Policy | © 2021